Hi all,
Currently working on two bike projects:
1) a 1961 triumph tiger cub
and
2) my RXS100
Weird mixture yes?
Bought tiger cub as total basket case 22 years ago and have been slowly restoring it to stock ever since (will hopefully finish one day)
But more interestingly for this forum, the RXS100 was my bike when I learned to ride at 17 (again 22 years ago) - I bought it new, then never got around to selling it. It has done 12k miles from new and was in pristine condition, sadly ignored at back of garage UNTIL....
I thought what can I do with it. No point selling it, as only worth a few hundred quid, and I knew it was probably the only really well looked after and not thrashed RXS left in existence ( I was a sensible 17 year old and it took a lot of newspaper deliveries to buy it new).
I then started looking at the frame shape, and have mocked up the image below, which I think is easily achievable.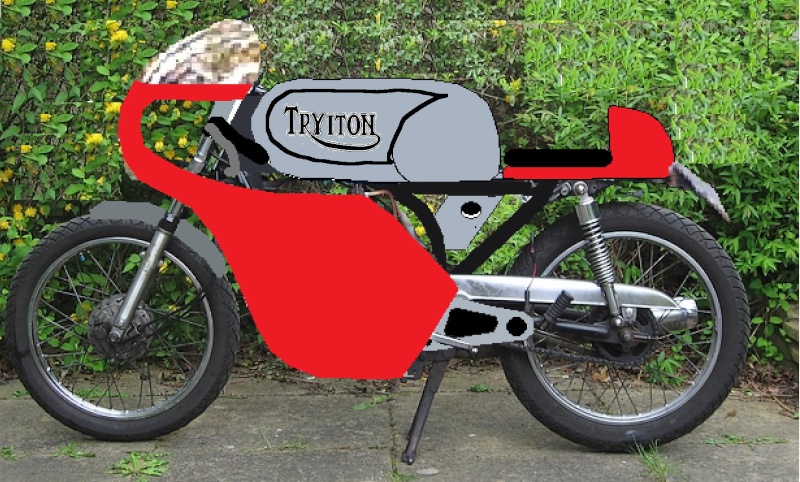 There should be no frame mods needed, I already have an old fibreglass tank that shape, which I am going to fit as a false tank over the existing RXS tank, I have bought a classic honda racer style seat so need to do the seat pad. I am going to fit the battery in the seat hump if it will fit. The oil tank will obviously need making, along with some brackets for the foot rests.
Couldn't resist calling it a TrYiton

Will keep you guys informed of progress,
Andy