The CB was originally 450cc but we are replacing it with a 500cc engine.
Lacing up the wheels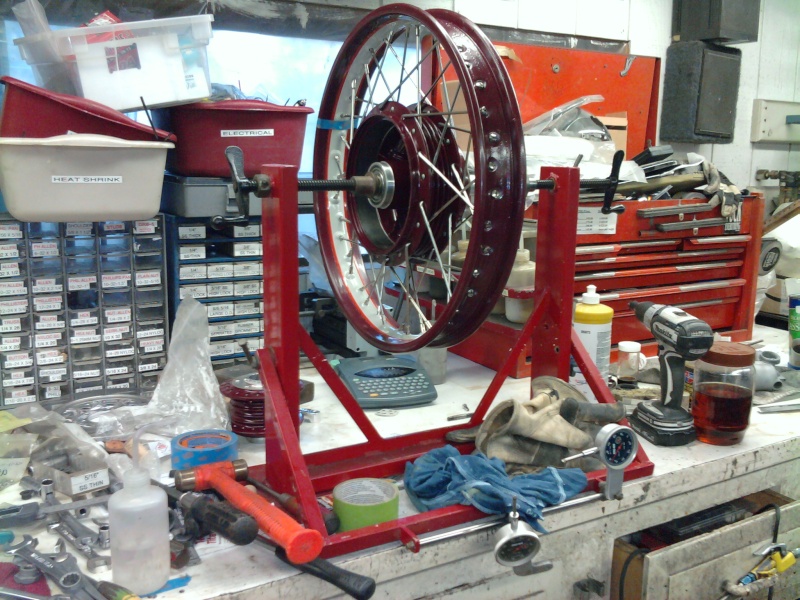 Wheels came out nicely.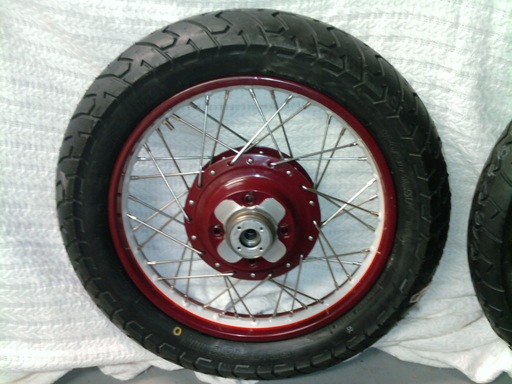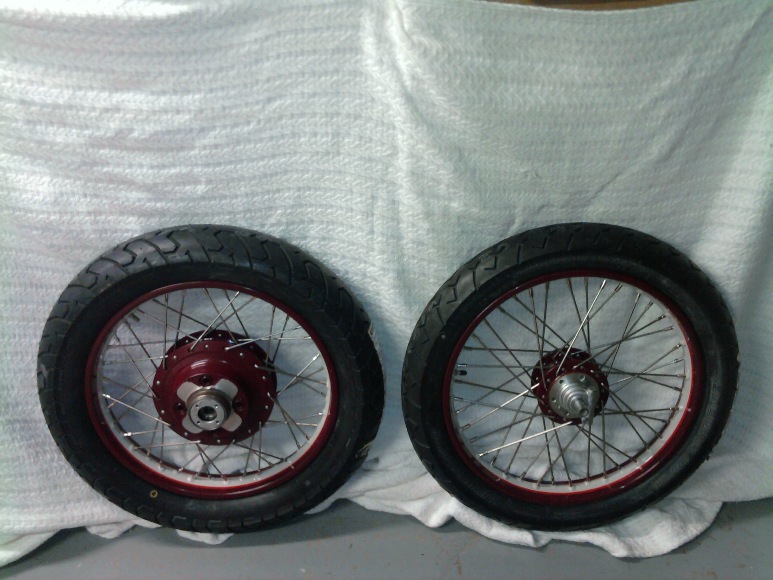 Wasn't sure about the old school color scheme but the maroon and orange-red look good.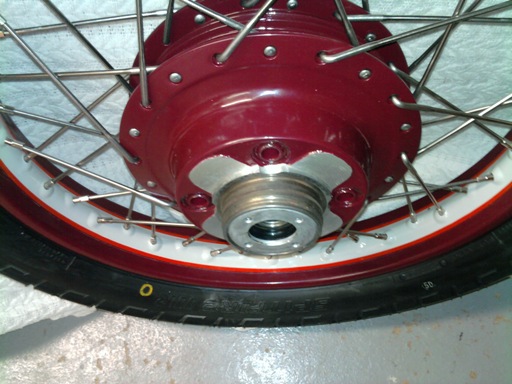 Forks are done
Had to stop working on the Honda so my friend should finish up this bike on the lift.
Its a Bonnie engine and frame (mostly) with a Harley softtail. Take a look.
[img]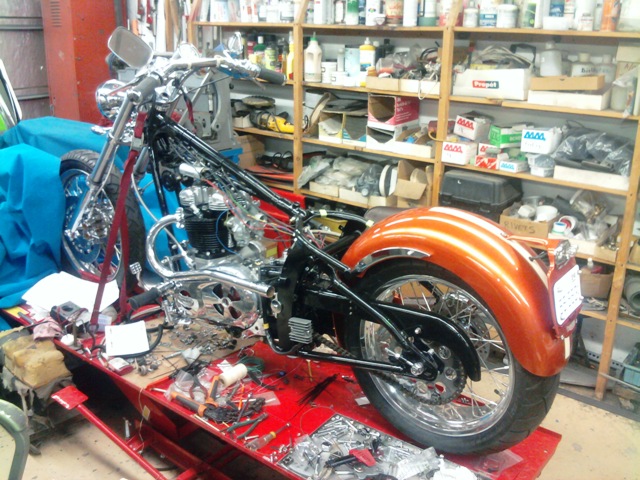 [/img]
[img]
[/img]
Some white face gages I made up.
[img]
[/img][img]
[/img]