This is a promotional bike for GAZI Suspension.
Milled the T120 Triumph frame to take 2006 Kawasaki ZX-6R forks.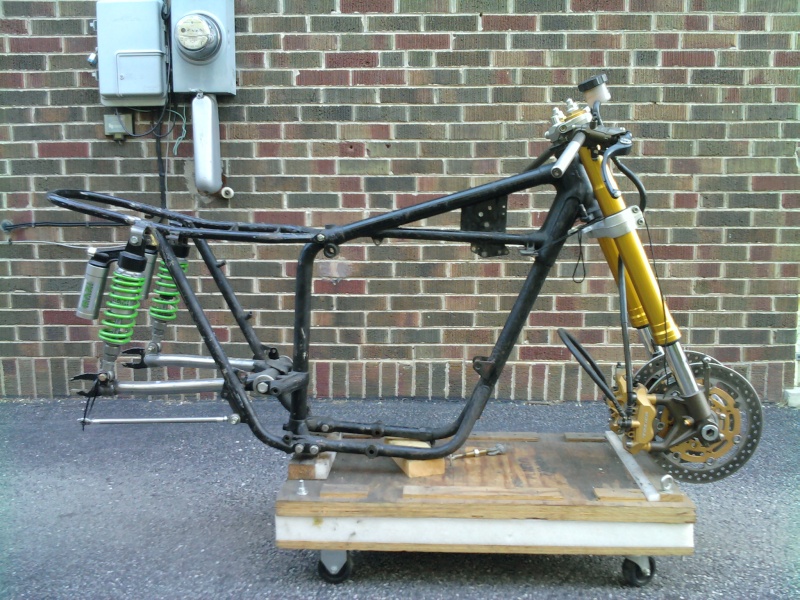 Mounted the GAZI shocks outboard for the widened swing arm.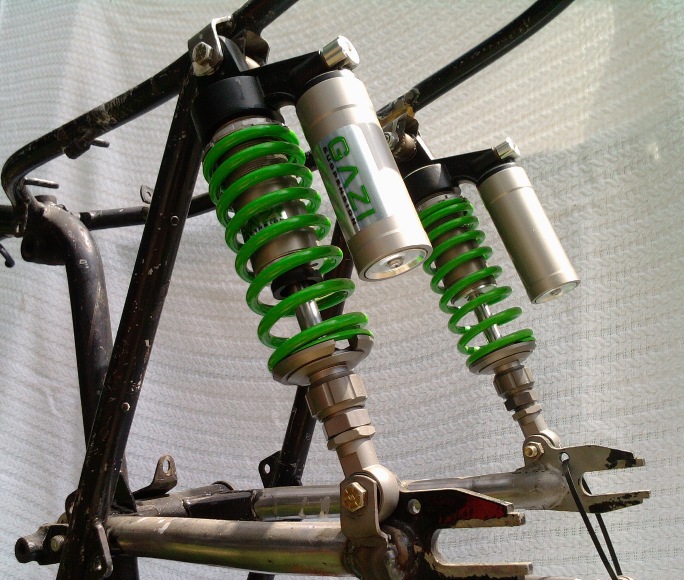 Tank's painted with the logo.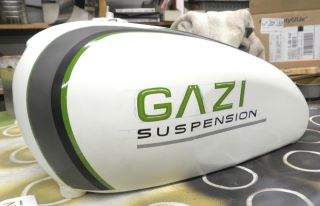 Close up of the forks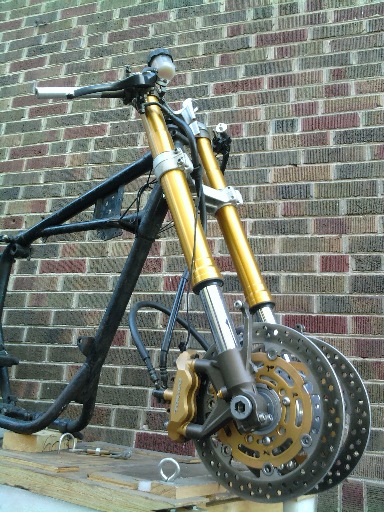 Triumph on its back. Widened swing arm with modern rubber.
With a little fabrication the Kawasaki brake setup looks good.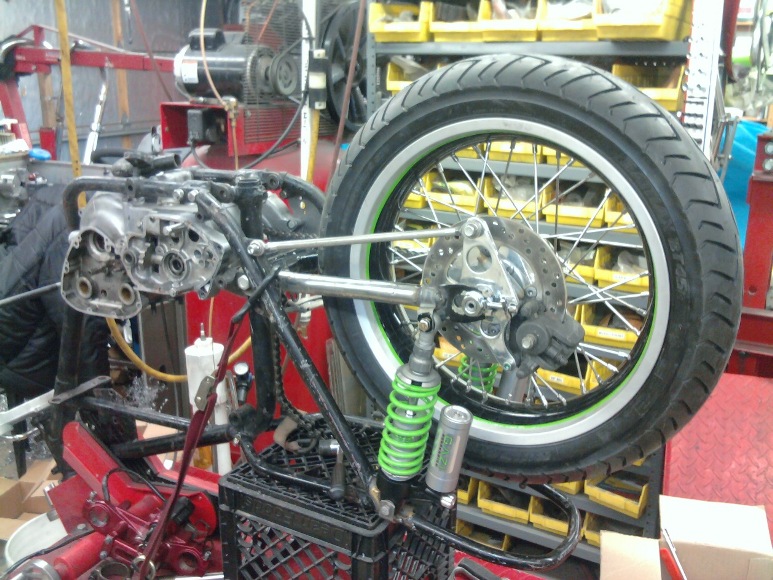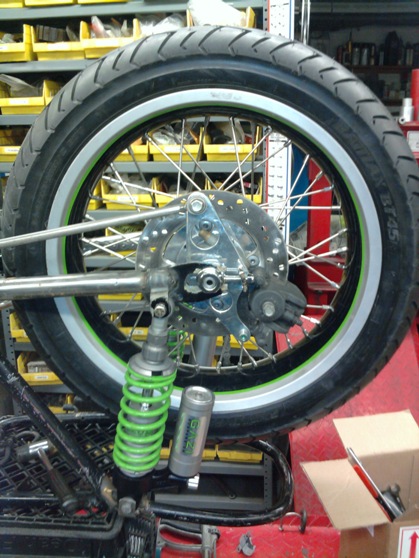 Front wheel after pin striping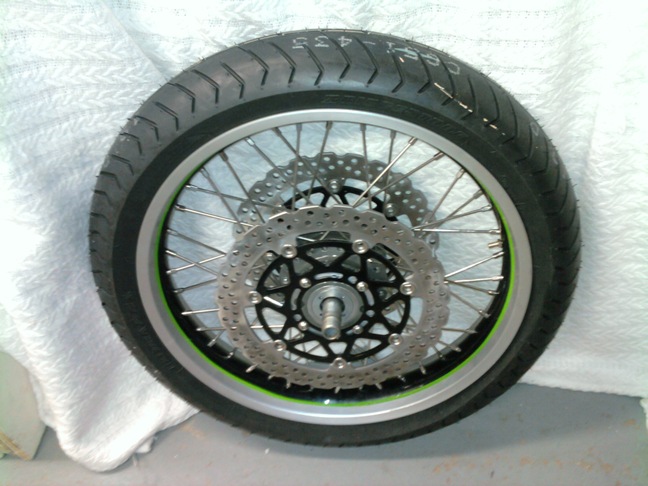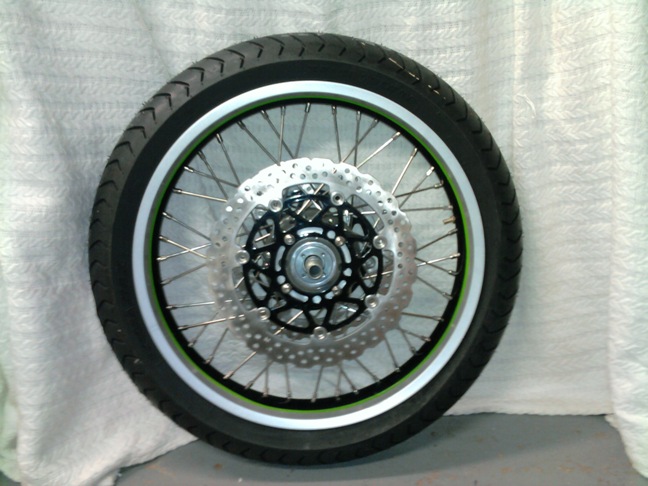 Getting the Triumph 4 speed trans together